5th grade Interrelated Teacher
Courses Taught:
Interrelated teacher- math, reading and writing k-5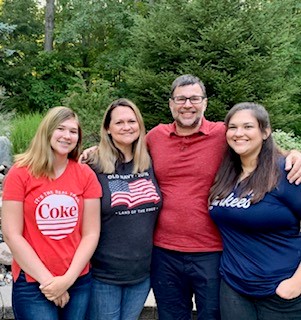 Hi! This is my 2nd year at Lindsey Elementary. It is also my 10th year teaching in public school and 16th year teaching. I graduated from University of South Florida with a Bachelor's in Education. I grew up in Lakeland, FL and spent most of my adult life in Ocala, FL. I moved to Warner Robins, Ga in 2019. I've been married to my husband, Jonathan, for 23 years. I have 2 daughters- Kaelyn is a junior and Elise is a freshman at Central Fellowship Christian Academy. We have a dog named Zoe and 3 cats- Zeus, Lily and Lola. I enjoy spending time with family and friends, going to the beach and mountains, reading, and shopping. I am so excited for the upcoming school year!